Hilda
Jump to navigation
Jump to search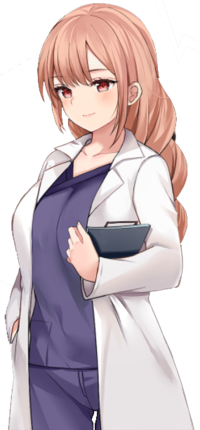 Hilda is the faculty nurse. She offers help and medicine in times of need. During the Halloween and Yule events her kind character lets her also hand out treats and special services (not what you're thinking!).
You can got to see her in the Ward anytime but in the night.
Services
Halloween
During Halloween you can ask Hilda "Trick Or Treat" and she will give you some treats, because let's be honest: trick is just not an option with this helpful and courteous nurse!
Yule Exclusive Services
During Yule, Hilda offers to teach you some special spell variants:
Since some candy variants are sometimes hard to come by, keep in mind that you can raise your chances with coloring Wrapped Candy to guarantee a specific content.